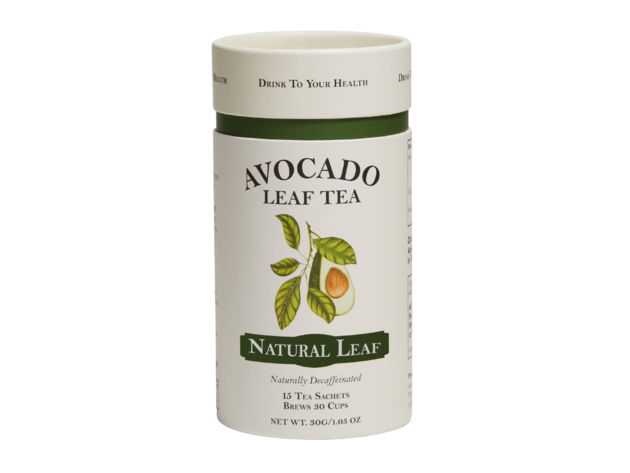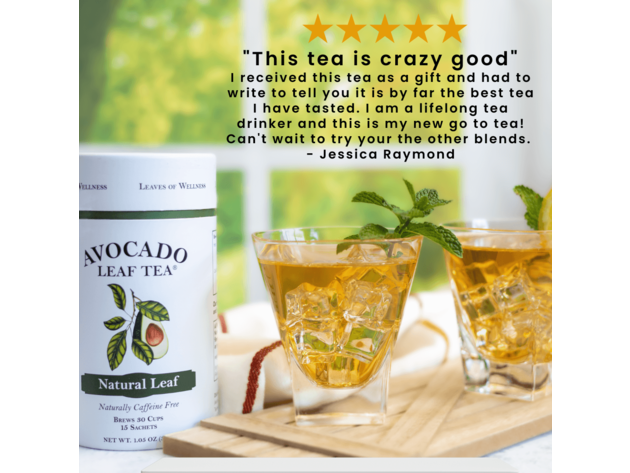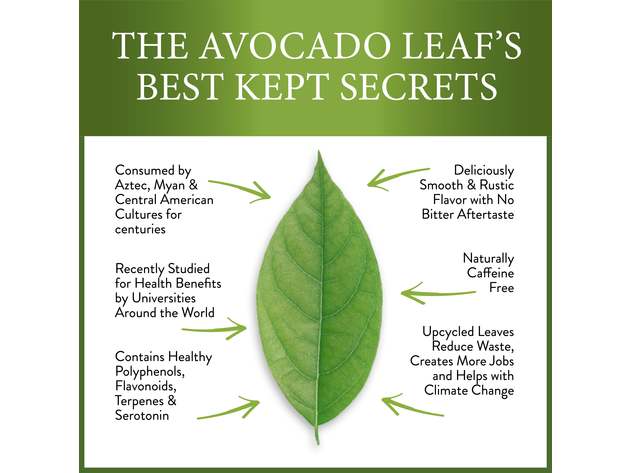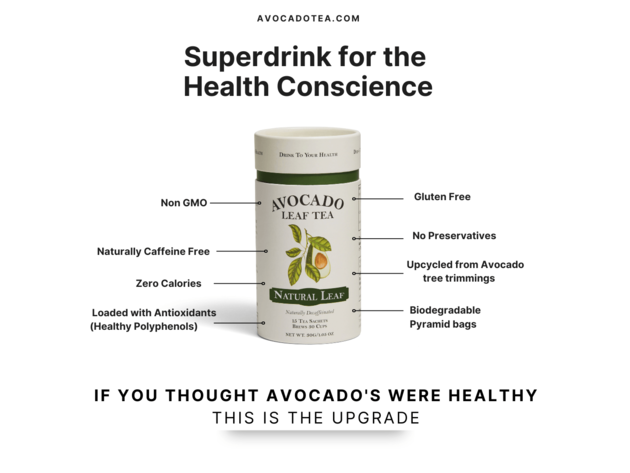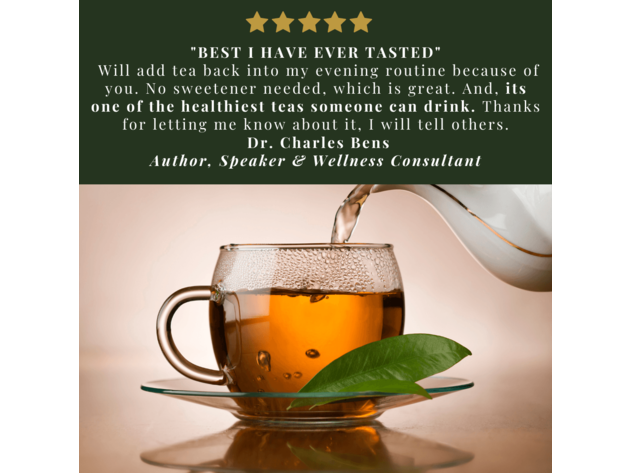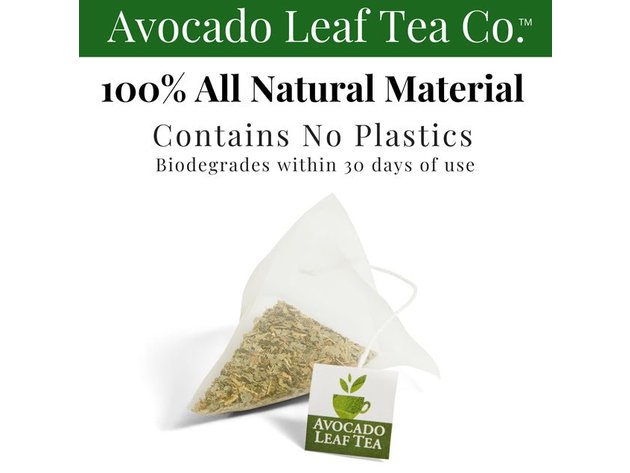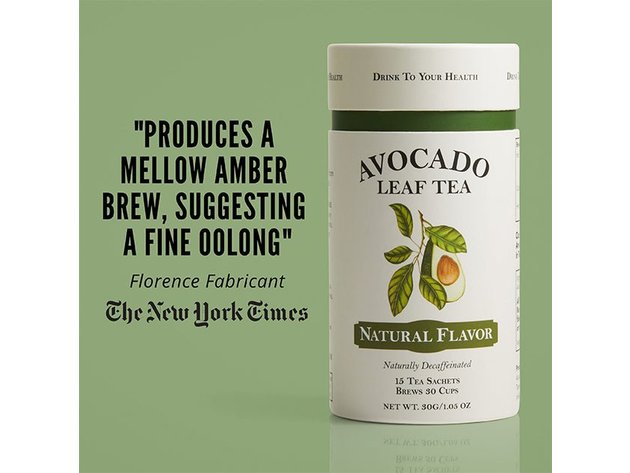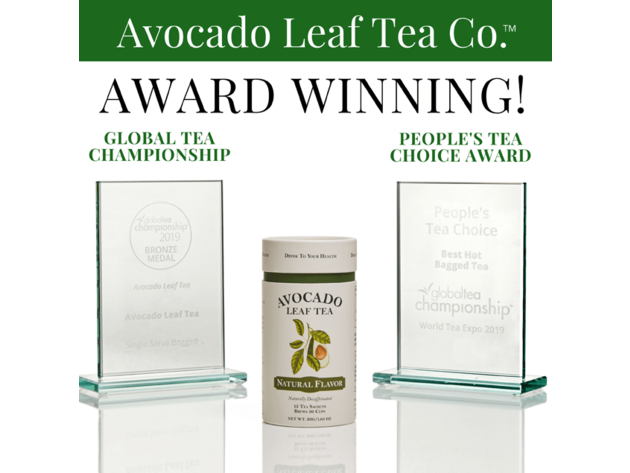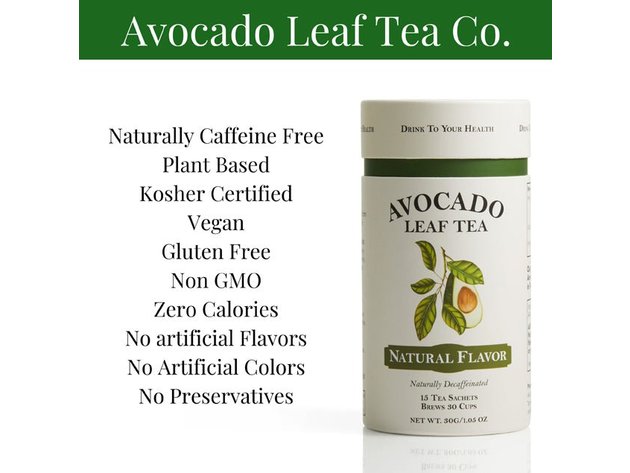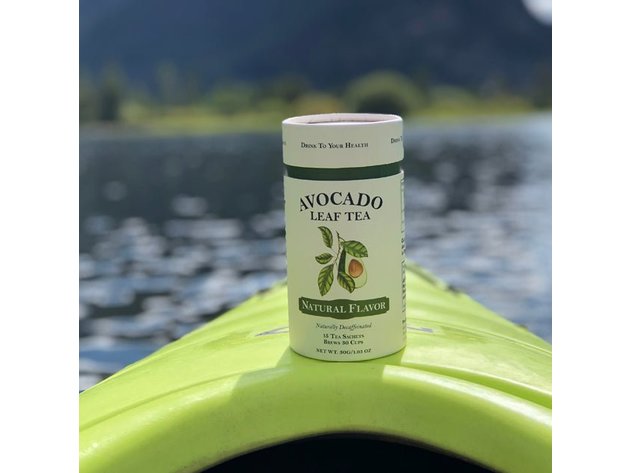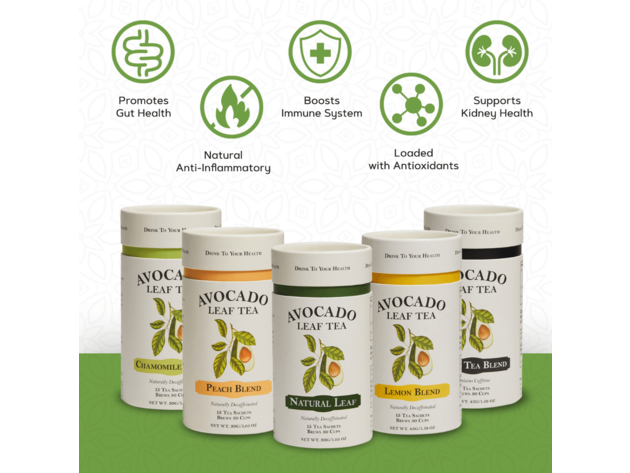 Avocado Leaf Tea Natural Leaf
by Avocado Tea Co.
Description
Fulfilled by our friends at Avocado Tea Co.
Brews 30 Cups - Naturally Caffeine Free - Serve Hot or Cold

Natural Avocado Leaf Tea

Who Knew Avocado Leaves Could Taste So Good!
Avocado Leaf Tea is a revolutionary entry into the herbal tea market and
is a must-try for tea lovers and non-tea drinkers alike. If you are looking to
add a delicious drink with extraordinary health properties to your daily
routine, you owe it to yourself to try our Avocado Leaf Tea.
It is smooth and flavorful with no astringency. Steep it for as long as you like,
it just gets better with every minute in the cup. Each tea sachet brews 2
full cups and each sip transports you to our sunlit groves in Temecula,
California. We are certain this will become your new favorite tea!
Drink To Your Health!
New York Times Review by Florence Fabricant - Food & Wine Writer
"Hot or Iced the tea is lovely to sip. The plain variety produces a mellow
amber brew, suggesting a fine oolong. It does not turn tannic, no matter
how long it steeps. The lemon and chamomile varieties are nice, too."
AWARD-WINNING TEA
WINNER: "Peoples Tea Choice Award" - World Tea Expo
WINNER: "Best Single Serve Tea" - Global Tea Championship

Flavor Profile
The Natural Leaf Tea has a smooth, rustic profile with earthy notes and a
delicate flavor. It has been compared to a fine oolong or a very smooth
green tea without the astringency a typical green tea can bring. Our
Natural Leaf is wonderful served as an iced tea or as a relaxing hot tea.


Pyramid Bags
Our pyramid tea sachets contain NO plastics or microplastics. They are 100%
Biodegradable and naturally decompose 30 days after use. The pyramid shape
affords more room for the tea leaves to expand, thus releasing more flavor and nutrients.


Ingredients
Avocado Leaf


Naturally Caffeine Free
Our Avocado Natural Leaf is naturally caffeine free.


Avocado Leaf
The leaves of the avocado tree have been used as an elixir for centuries dating
back to Aztec and Mayan cultures. In recent years the avocado leaf has been studied
by universities around the world and has been proven to contain phytochemical
substances with powerful natural antioxidants. The leaves provide all the nutritional
benefits of the avocado fruit and more.


Upcycled & Hand Picked for Perfection!
Making Avocado Leaf Tea is a labor of love. Each leaf is hand picked from our
avocado trees and inspected for quality. Picking each leaf individually is a
time consuming and labor intensive process but we do this to ensure that
every cup of Avocado Leaf Tea you drink is perfect!


Specs
Plant Based
Star K Kosher Certified
Vegan
Gluten Free
Non GMO
Zero Calories
No Artificial Flavors
No Artificial Colors
No Preservatives
Keto Friendly
Made in USA
Shipping
Ships to US
Expected Delivery: Oct 8 - Oct 12
Terms
Returns accepted within 30 days of shipment for orders within the Contiguous US.