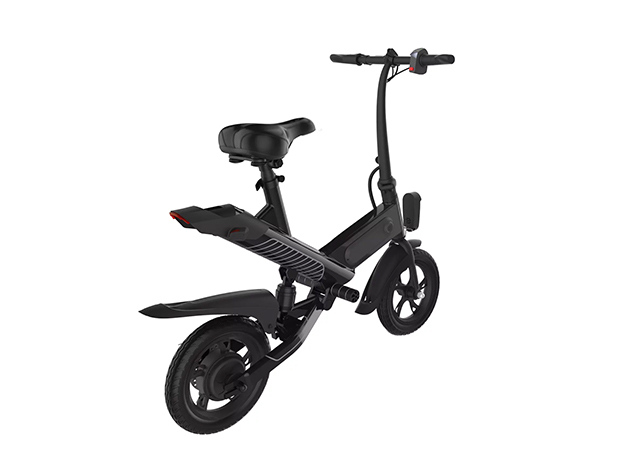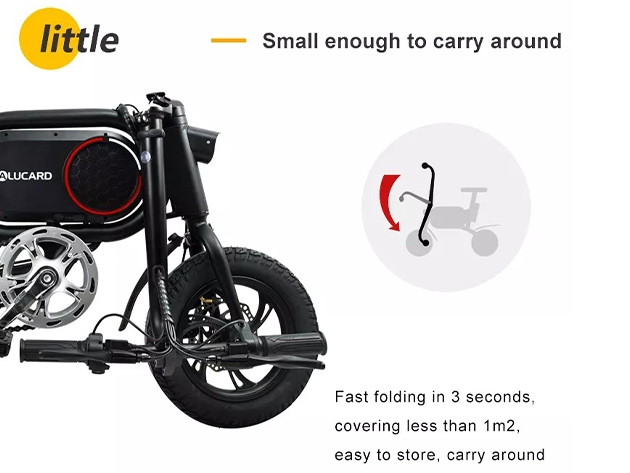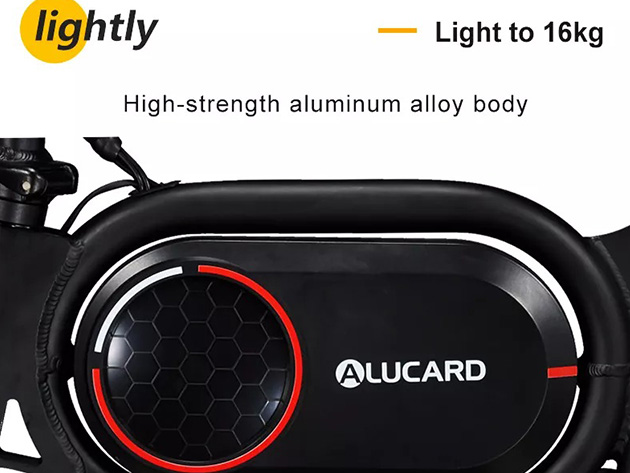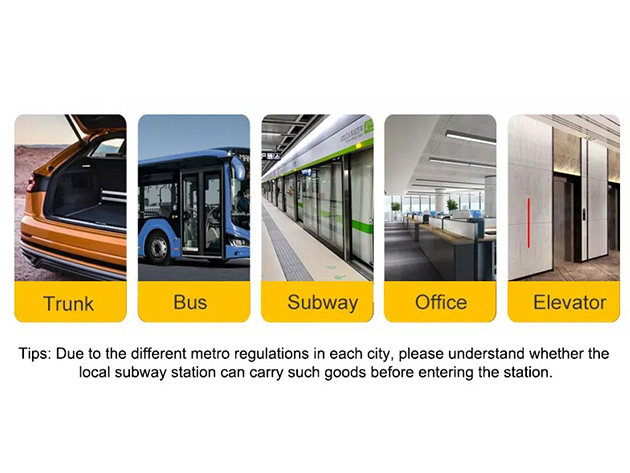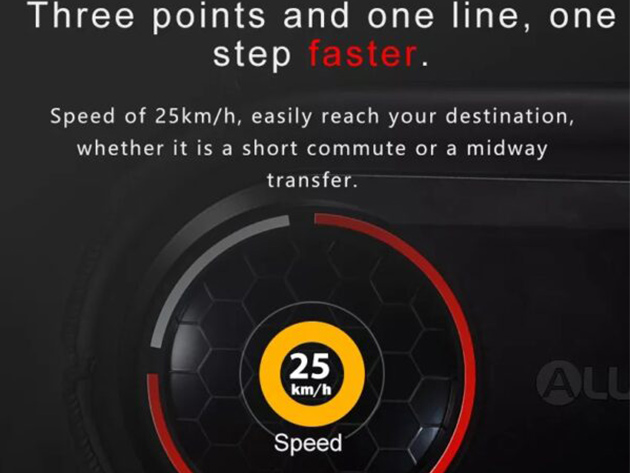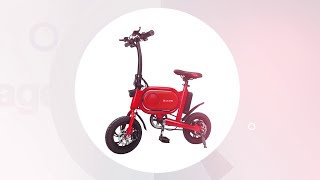 Mini Foldable 350W, 5.2A Electric Bike
by Ineedmeone
Ride Around Town in an Eco-Friendly Way with This 24-Speed, Rechargeable E-Bike
Description
Whether you're looking for a new means of transportation or just something fun and relaxing to do on the weekends, this baby has got you covered.

The Mini Foldable 350W 5.2A Electric Bike comes with 24 speeds, so you can get some serious speed going on it when you need to—or slow down and cruise at a more leisurely pace when that's what you need. The 36V lithium battery will keep you going for anywhere from 31 – 60 km, depending on how fast you're traveling, and the aluminum alloy frame helps it feel sturdy without being heavy. The 12" wheels are perfect for zipping around but also sturdy enough to take off-road if that's your cup of tea. This guy is super easy to fold up and carry around, too—perfect for city dwellers who want to hop from point A to point B with ease!
24 speeds. Slow down, cruise, or fast ride when you want to
36V lithium battery. Keeps you going for anywhere from 31 to 60km
Rechargeable. Fully charged in 3 hours
12" wheels. Perfect for most terrains
Foldable. Easy to fold up & carry around
Specs
Specs
Color: red, black
Materials: aluminum alloy
Gears: 24 speed
Range per power: 31 – 60 km
Wheel Size: 12″
Max speed: <30km/h
Voltage: 36V
Power supply: Lithium Battery
Braking system: disc brake
Charging time: >3 hours
Motor position: Rear Hub Motor
Battery position: Integrated Battery
Battery capacity: 6.0Ah/7.5Ah/8.8Ah
Tire width: 12*2.5″
Brake type: two-disc brake
Max speed: 25km/h
Max distance: 20-25km
Motor power: 250W 36V
Max supported weight: 120kg
Battery capacity: 6.0 Ah/ 7.5Ah / 8.8Ah
Battery standard voltage: 36V
Includes
Mini Foldable 350W, 5.2A Electric Bike
Shipping
Ships to US
Expected Delivery: Dec 10 - Dec 22
Expected International Delivery: Dec 10 - Dec 22
Terms
No returns. Exchange if defective.